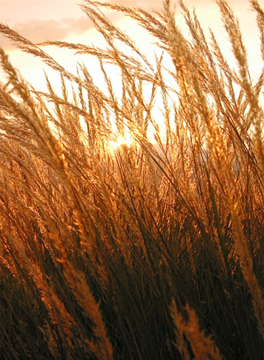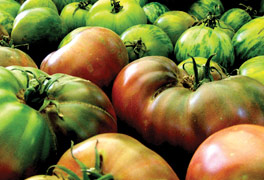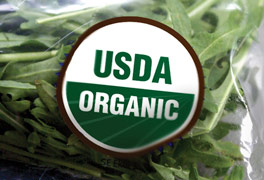 Our Commitment
At Back to Earth, we strive to provide the highest commitment to sustainability and green catering in the San Francisco Bay Area. We are committed to researching and implementing every possible way we can have a lighter footprint on the Earth.
Food
Unlike many companies that promote themselves as "organic" and only purchase a handful of organic items, we source only sustainable and organic foods ingredients. In addition to local produce and dairy, our entire pantry is filled with organic foods-- including grains, beans, spices, oils, chocolate, teas, coffee and more - and we purchase fair-trade whenever available. We also remain accessible to all dietary specifications and have become very popular as vegan and vegetarian catering specialists.
Transport
Our company vehicles run 100% on biodiesel made from recycled vegetable oil to transport our delicious organic foods and provide catering throughout the San Francisco Bay Area.
Equipment
We never use anything disposable for our events, because we know that when we throw something "away", there is no away. We partner with local rental companies to provide china, linens and all event rentals. For picnics and simple events we use all compostable and biodegradable service-ware. Our compostable utensils are made from potato starch, cups from corn plastics, plates and boxes from sugar cane pulp, and even our trash liners are made from compostable bio-plastics.
Flowers
We work with incredible floral designers who use local, seasonal and organic flowers for their arrangements. Our partners include Soul Flower and Sillapere.
Invitations
We collaborate with Twisted Limb Paper, a company that creates the finest quality invitations made from handmade recycled fibers embedded with seeds to be planted in your garden, and other companies thatmake gorgeous 100% PCW recycled invites for your events.
Office Supplies
We use the most advanced green office supplies available from our paper to our lighting and cleaning supplies. Examples of companies we work with are Give Something Back, New Leaf paper, and Seventh Generation.
Communication
Our commitments also permeate the way we approach our work, treat our staff, communicate with our vendors, and provide service to our clients. We strive to communicate with the highest level of integrity. Our core staff is trained in Non-Violent Communication.
To stay at the forefront of green catering in the San Francisco Bay Area, we utilize the most innovative solutions available and exemplify the best business practices. We look forward to infusing these commitments into your event, no matter how big or small.
"Back to Earth executed a beautiful holiday party for our company. After a long search, it was great to find a catering company who could handle our specific needs for vegetarian catering." — San Francisco Vegetarian Catering Client